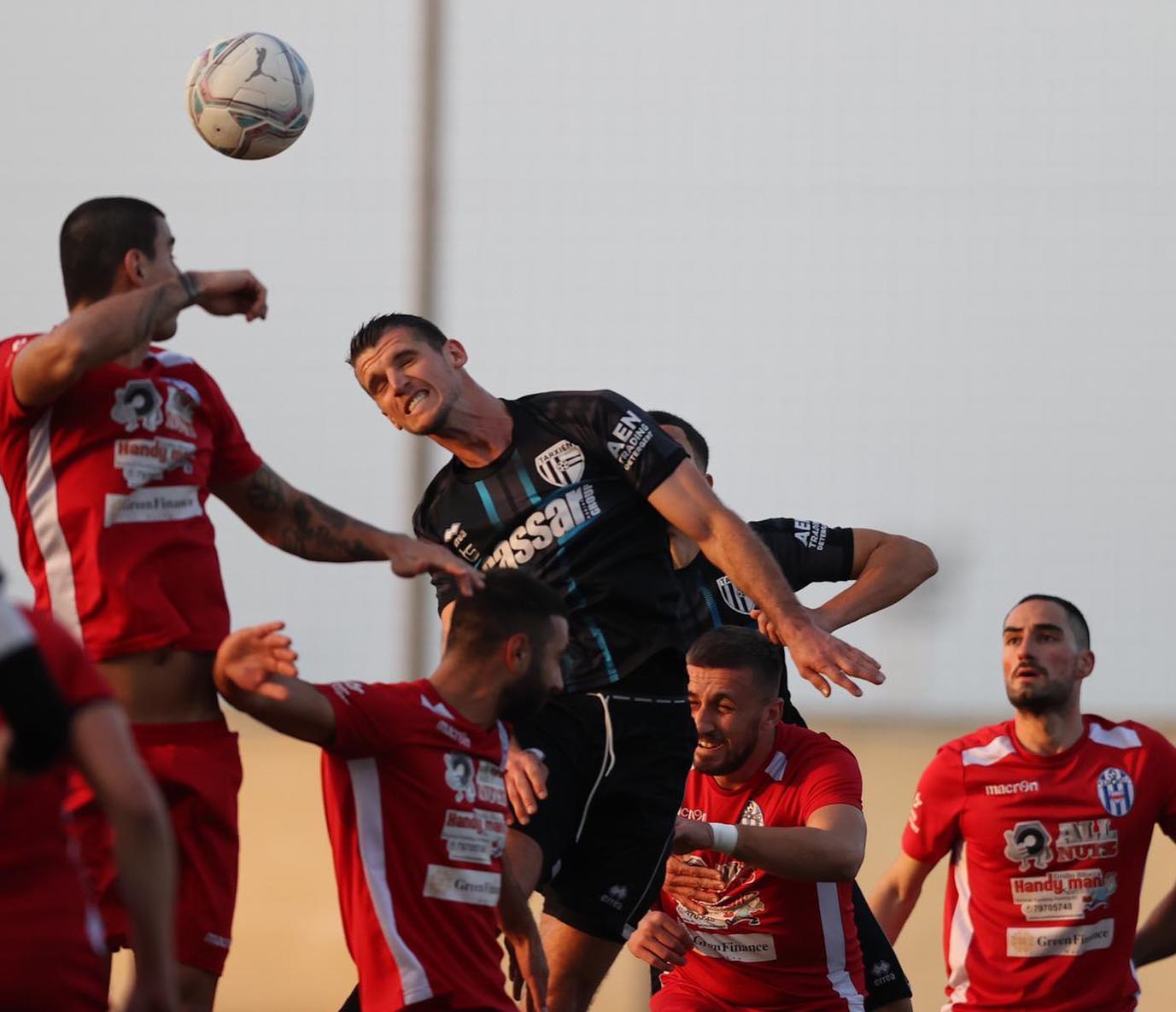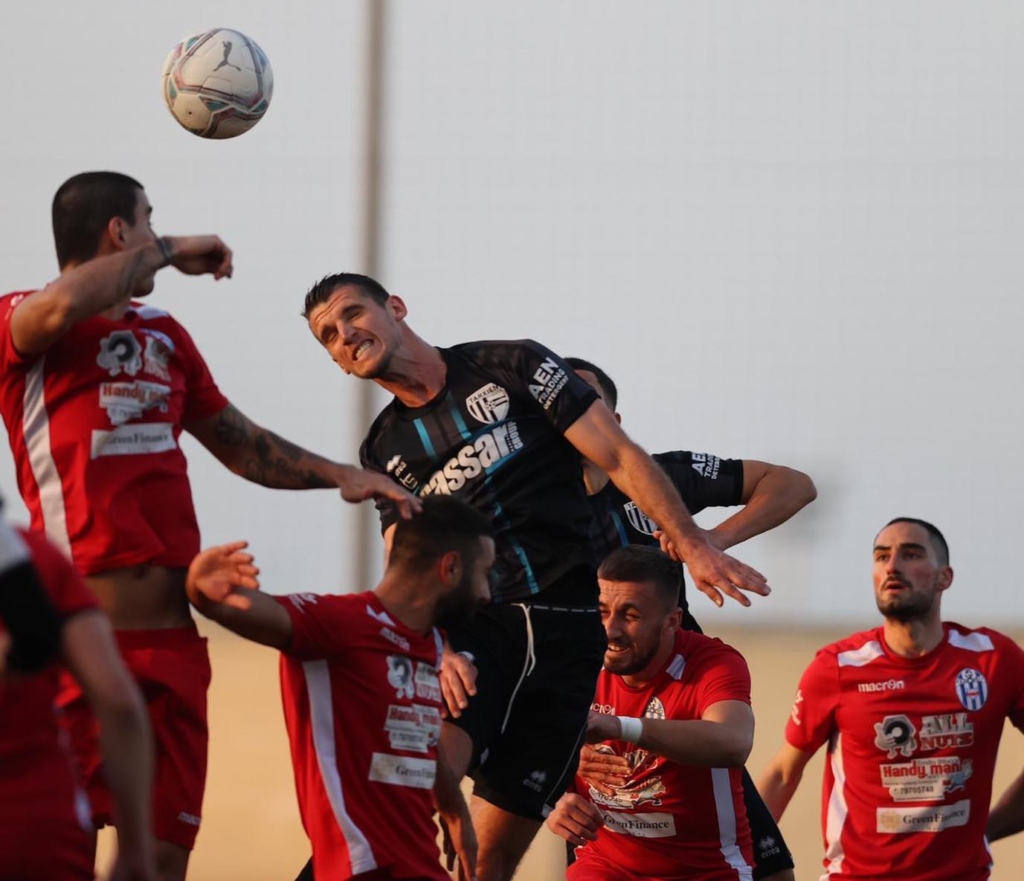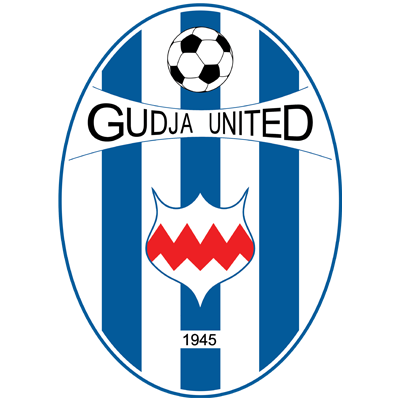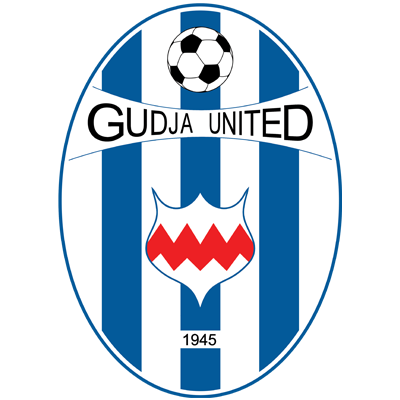 Gudja
Tarxien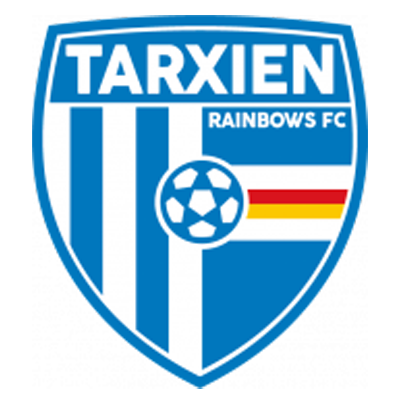 0

-

2

Full Time
Tarxien Rainbows got a crucial win in their quest of avoiding relegation when they edged past Gudja United at the Centenary Stadium.
Late goals from Brazilian defender Carlos Conceicao and a penalty by Vito Plut earned the Rainbows three crucial points in their battle to retain their top-flight status.
It looked as though the match was heading for a goalless draw after both Gudja and Tarxien gave life to an entertaining encounter.
Gudja United enjoyed the better chances but were denied time and again by an inspired Daniel Fernandes who effected a string of excellent stops to keep his team in the match.
His contribution proved crucial as Tarxien went on strike twice at the death to seal their win.
The win lifted Tarxien Rainbows in 13th place on 21 points just three points adrift of Gudja United in 11th place.
Gudja started on the front-foot and after 12 minutes Justin Grioli tested goalkeeper Daniel Fernandes with a firm shot but the Portuguese pushed away for a corner.
The Rainbows responded on 20 minutes when Daren Falzon's delivery from a corner almost surprised Glenn Zammit but the Gudja no.1 was alert to push the ball away.
Tarxien should have taken the lead on 21 minutes when Raphael Kooh-Sohna intercepted a back pass and stormed clear but was denied by Zammit.
At the other end, Mensah failed to score from routine distance as he was thwarted by the alert Fernandes.
On the half hour mark, Mensah found himself with the ball just outside the area but his shot was too central to trouble Fernandes.
On 32 minutes, Tarxien were unlucky to see Vito Plut's header coming off the bar.
Nine minutes from the break, Fernades did well to dive full stretch and palm away James Brincat's shot.
On 61 minutes, Filip Pankarican's inswinger was tipped over by Fernandes.
Tarxien came close seven minutes later when Falzon's shot from the distance just missed the upright.
Ten minutes from time, Aidan Friggieri's shot was deflected into the path of Justin Grioli who saw his deflected shot finish just over.
However, it was Tarxien who scored the winner two minutes from time when from a Bilbao Zarate corner kick, Carlos Conceicao fired past a diving Zammit.
In stoppage time, Tarxien were awarded a penalty when Bolanos upended Plut inside the area and the Slovenian made no mistake from the spot.
Referee: Ishmael Barbara
Assistant Referees: Roberto Vella, Mark Ciantar
Fourth Official: Stefan Pace
DANIEL FERNANDES (T)
BOV PLAYER OF THE MATCH
Source: sportsdesk.com.mt
Gudja
#
Player
Position
Goals
Assists
Yellow Cards
Second Yellows
Red Cards
1
Glenn Zammit
Goalkeeper
0
0
0
0
0
3
Jurgen Farrugia

11

Defender
0
0
0
0
0
7
Aidan Friggieri

18

Midfielder
0
0
0
0
0
8
Terence Vella

20

Forward
0
0
0
0
0
10
Llywelyn Cremona
Midfielder
0
0
0
0
0
11
Gabriel Mensah

3

Forward
0
0
1 (42')
0
0
16
Filip Pankarican
Midfielder
0
0
0
0
0
17
Imanol Gonzalez Benac

23

Defender
0
0
0
0
0
18
James Brincat

7

Midfielder
0
0
0
0
0
19
Neil Micallef
Defender
0
0
0
0
0
20
Elton Silva

8

Forward
0
0
0
0
0
22
Hubert Vella
Midfielder
0
0
0
0
0
23
Vanger Conceicao

17

Forward
0
0
0
0
0
25
Juan Andres Bolanos
Defender
0
0
0
0
0
27
Justin Grioli
Defender
0
0
1 (35')
0
0