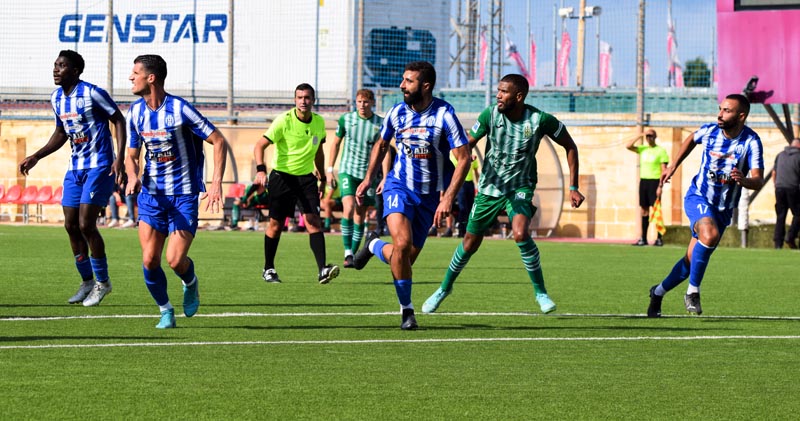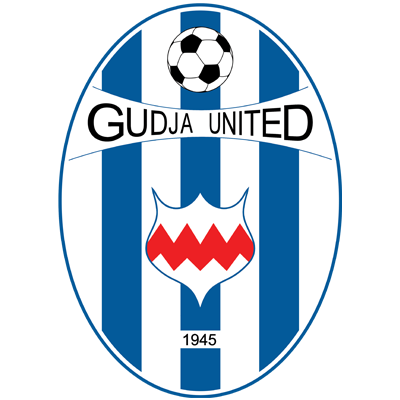 Gudja
Floriana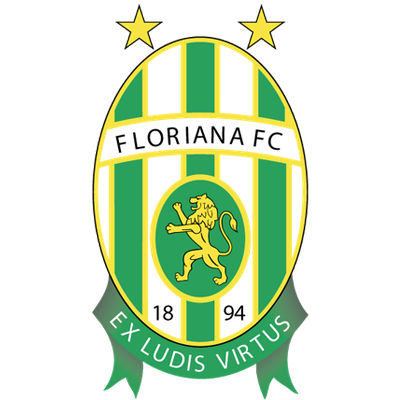 0

-

3

Full Time
Two first-half goals by young duo Alejandro Garzia and Owen Spiteri paved the way for Floriana as they defeated Gudja United 3-0.
This was the third win on the trot for Gianluca Atzori's side who have now leapfrogged Gudja United into fifth place. On the other hand, for Gudja, this was the fourth defeat in five matches.
Coach Andrea Agostinelli could not field his best formation due to the absence of central defensive duo Andre Prates and Juan Bolanos. They were replaced by Farid Zuniga and Neil Tabone with Vito Plut being preferred to Ahinga Selemani.
Floriana, on the other hand, had two changes as Zachary Cassar and Fernando Juarez replacing Lorenzo Trillo and Kyrian Nwoko.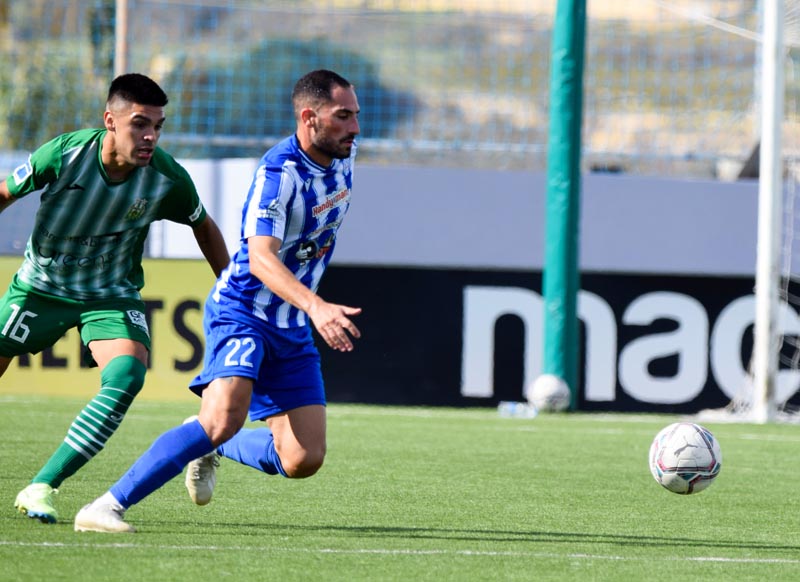 Gudja showed better ideas in the early stages but Floriana soon made their intentions clear with a powerful free-kick by Kemar Reid which was turned into a corner by goalkeeper Glenn Zammit on 13 minutes.
Gudja replied with an angled shot by Vito Plut which was partially saved by Kitanov with the ball cleared into a corner by a defender.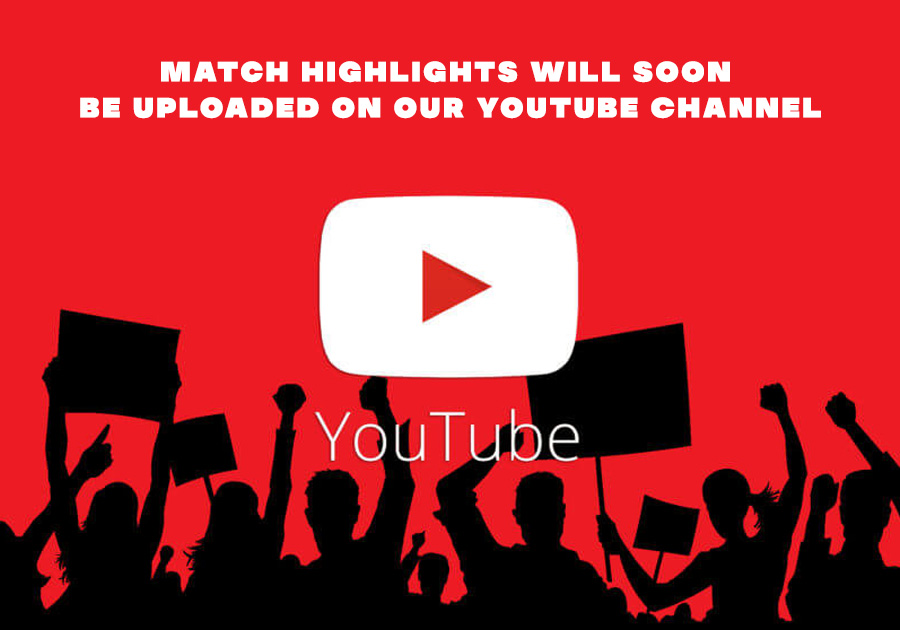 On 15 minutes, Gudja threatened once again with a low shot by Samuel Gomes which was blocked by Kitanov.
Floriana were unlucky not to take the lead on 32 minutes. Jan Busuttil served Reid whose low shot from the edge of the area hit the foot of the upright.
However, four minutes later, the Greens forged ahead. Ulises Arias served Reid on the right and the latter passed the ball to Garzia whose diagonal shot beat goalkeeper Zammit.
Three minutes half-time, Floriana doubled the score.
Jan Busuttil delivered a corner from the right, Emiliano Callegari headed the ball down with Tabone apparently handling the ball, but with a fine volley, Owen Spiteri placed the ball into the back of the net.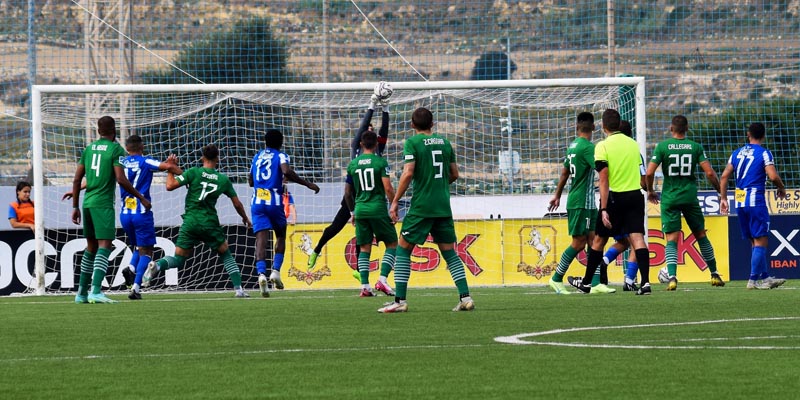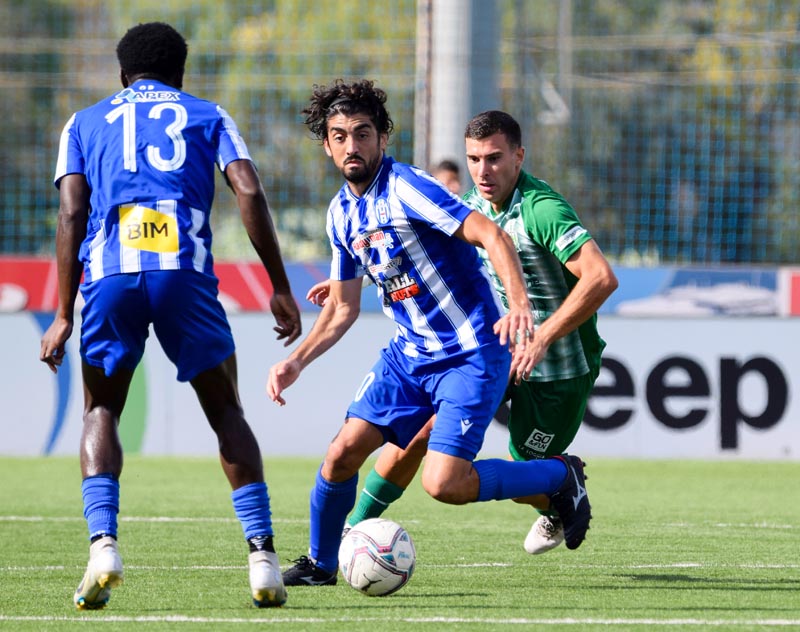 Gudja went close to reducing the gap on 65 minutes when off an assist by Samuel Gomes from the left, Plut's close-range effort was blocked into a corner by a defender.
Five minutes later, Gomes had a powerful first-time effort from the right ending just wide.
Floriana threatened once again on 76 minutes with a Reid header off a Busuttil corner which hit the upright.
But this was the prelude for the third goal as a minute later, Floriana increased the lead. Emiliano Callegari was quick to intercept the ball as goalkeeper Zammit was about to kick the ball, rounded a defender and lobbed the ball over Zammit from outside the area.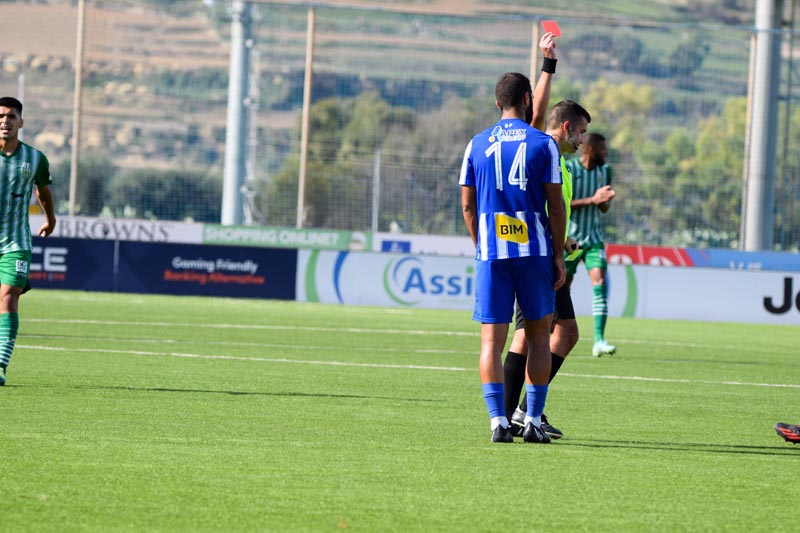 To make matters worse for Gudja, three minutes from time, they were reduced to ten men as Neil Micallef received a second yellow card for a foul on Adam Magri Overend.
Referee: Andrea Sciriha
KEMAR REID (FLR)
BOV PLAYER OF THE MATCH
Source: sportsdesk.com.mt
Gudja
#
Player
Position
Goals
Assists
Yellow Cards
Second Yellows
Red Cards
1
Glenn Zammit
Goalkeeper
0
0
0
0
0
7
John Mintoff

23

Defender
0
0
0
0
0
8
Tatsuro Nagamatsu

39

Midfielder
0
0
0
0
0
9
Vito Plut
Forward
0
0
0
0
0
11
Ahinga Bienvenu Selemani

77

Forward
0
0
0
0
0
13
James Arthur
Midfielder
0
0
0
0
0
14
Neil Micallef
Defender
0
0
1 (67')
1 (87')
0
17
Karl Micallef
Defender
0
0
1 (87')
0
0
19
Johann Bezzina

22

Midfielder
0
0
0
0
0
22
Hubert Vella

19

Midfielder
0
0
1 (86')
0
0
23
Neil Tabone

7

Defender
0
0
0
0
0
30
Matias Muchardi
Midfielder
0
0
1 (45')
0
0
39
Samuel Gomes

8

Midfielder
0
0
0
0
0
77
Nicolas Navarrete

11

Midfielder
0
0
0
0
0
88
Farid Zuniga
Defender
0
0
0
0
0