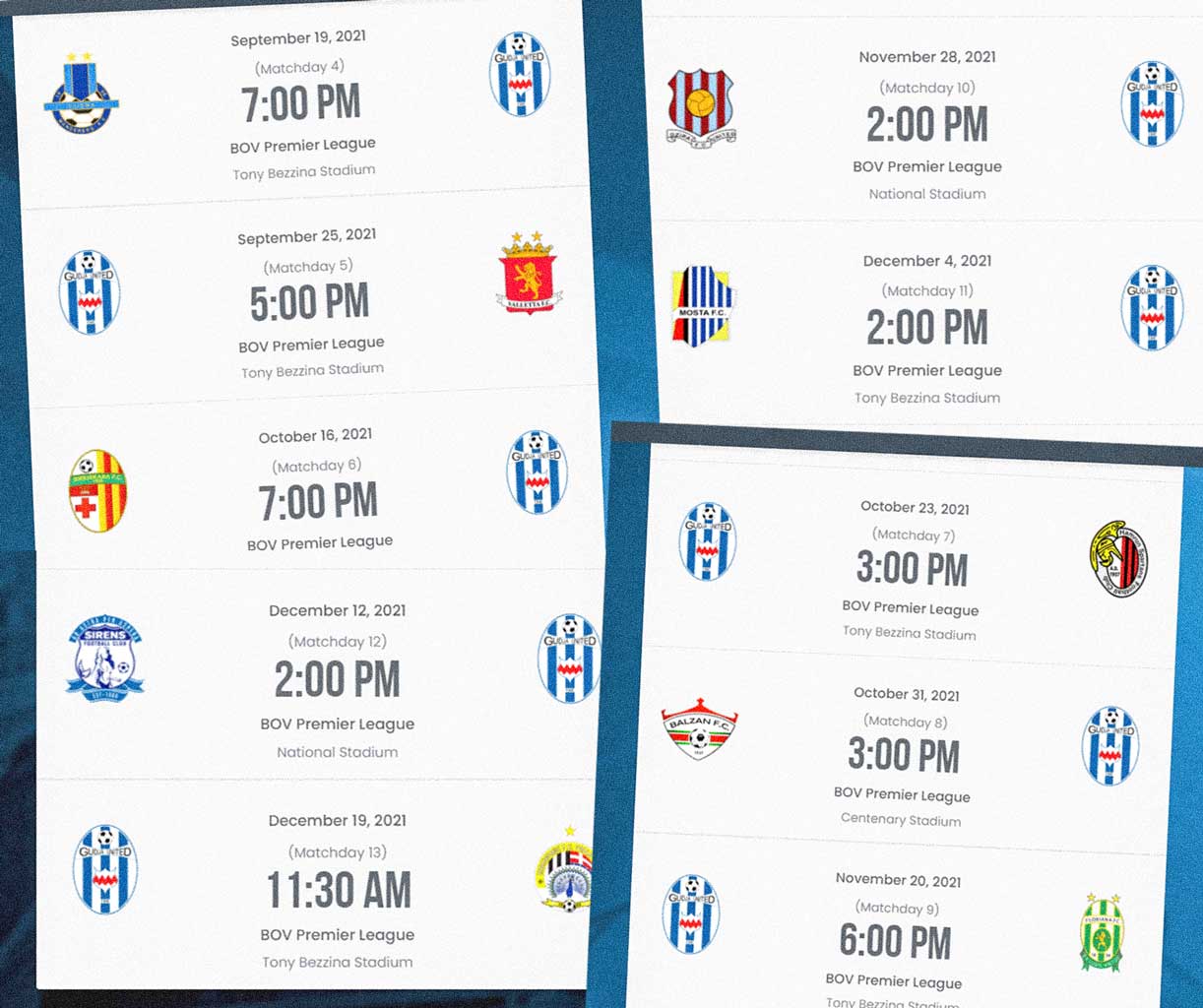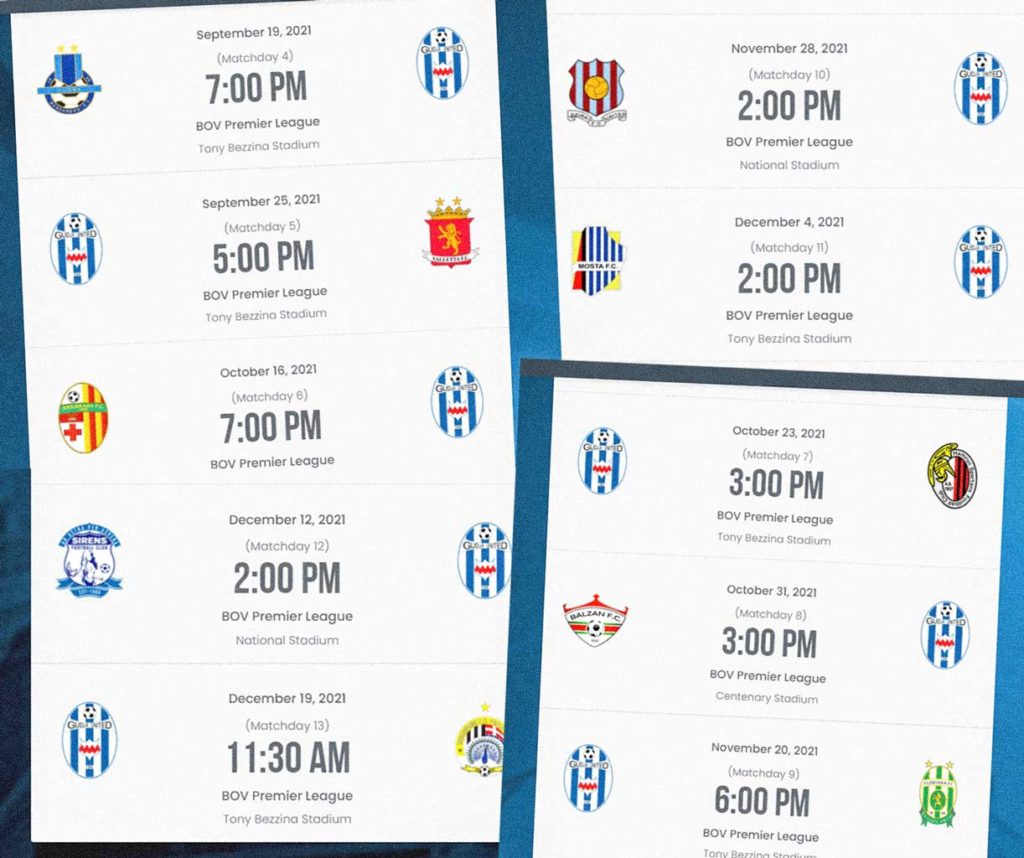 The Malta Football Association has released the fixtures for Match Days 6 to 13 of the BOV Premier League 2021/22.
Matches in October will be played at 15:00, 17:00, and 19:00, while matches in November and December will be played at 14:00, 16:00, and 18:00, with some Sunday matches beginning at 11:30.
In fact, the MFA is introducing the Sunday morning fixture for the first time.
CLICK HERE TO SEE THE RELEASED FIXTURES
Source: maltafootball.com